Welcome to San Diego Yoga Center
Serving San Diego's East County Since 2002
San Diego Yoga Center offers yoga classes for all levels of yoga students; young and old, novice and experienced, athletic and sedentary. We believe various styles of yoga should be available to everyone at reasonable prices and strive to have a community of instructors, staff and students offering support and caring for one another. It is our belief that yoga is an essential element to healing a broken body and spirit and to maintain a healthy, low-stress style of living.
---
To check negative or positive account balances or to add money to your account, please sign in
HERE
with your email and password.
San Diego Yoga Center
5500 Grossmont Center Dr
La Mesa, CA 91942
619-644-9642
Tuesday, November 24, 2015
10:59 PM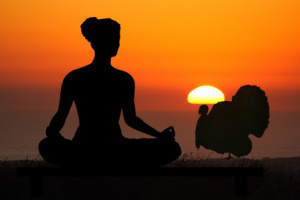 In observation of Thanksgiving, Thursday 11/26, we will have 1 class only
8:00-9:15 AM
. Please arrive early! This class is going to be busy and fun! No other changes to the schedule for the week.
See you on the mat!
---
Wednesday, October 21, 2015
1:47 AM
Changes to evening classes Monday thru Thursday:

3:30-5:00 p.m. all 90 minute hot classes
next class
5:30-6:30 p.m. all 60 minute hot classes
next class
7:00-8:00 p.m. all 60 minute hot classes