Laura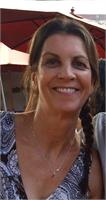 I took my first Bikram yoga class 10 years ago. It just about killed me. The heat and 90 minute class kicked my butt. I didn't return to take another class for a month.
I bought a 2 week package because it was more cost effective than another walk in fee. From there I started a regular practice and began to experience peace within myself, more mental and emotional strength and clarity.
I have never looked back. It is a part of my life now.
Laura instructs the following:
Conducted in a heated room, hot yoga detoxifies the body through perspiration, tones the muscles and flushes every cell and organ in the body. Whatever your age, injury, or prior yoga experience (if any at all), this yoga will benefit your body and mind in ways you never imagined possible! This is a beginning-level class. This class is heated to 105 degrees and is 60 minutes.