Laura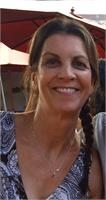 I took my first Bikram yoga class 10 years ago. It just about killed me. The heat and 90 minute class kicked my butt. I didn't return to take another class for a month.
I bought a 2 week package because it was more cost effective than another walk in fee. From there I started a regular practice and began to experience peace within myself, more mental and emotional strength and clarity.
I have never looked back. It is a part of my life now.
Laura is currently not instructing any classes.