Delaney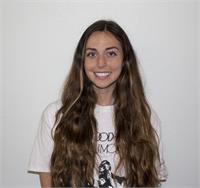 I started my yoga journey in 2012 with a free week at a yoga studio. I was young, I had little to no flexibility and absolutely no body awareness. I struggled and sweat a TON, but after the first class I took, I was hooked. I signed up for a 200 hour power yoga teacher training in 2013, which gave me more knowledge about yoga, but I didn't feel ready to teach. I kept a daily practice after that and looked for more ways to engage my yoga practice. In 2015 I completed a 100 hour power yoga with weights teacher training, which strengthened my body and mind. Finally in 2016 I made the decision to go to yoga's birthplace, India, where I completed my 200 hour Hatha yoga training. Yoga is such an integral part in my life, it inspires confidence and love for myself and gives me mental clarity. To this day I still maintain a daily practice and it's something I want to continue with for the rest of my life. Whatever problems life throws at you - your mat will always be there for you. Namaste!
Delaney instructs the following:
In vinyasa yoga, each movement is synchronized to a breath. The breath is given primacy, acting as an anchor as you move from one pose to the next. The continual movements, from one pose to another, gives you an added cardiovascular benefit. This class is performed in a non-heated room and is typically an hour long. All levels are encouraged.